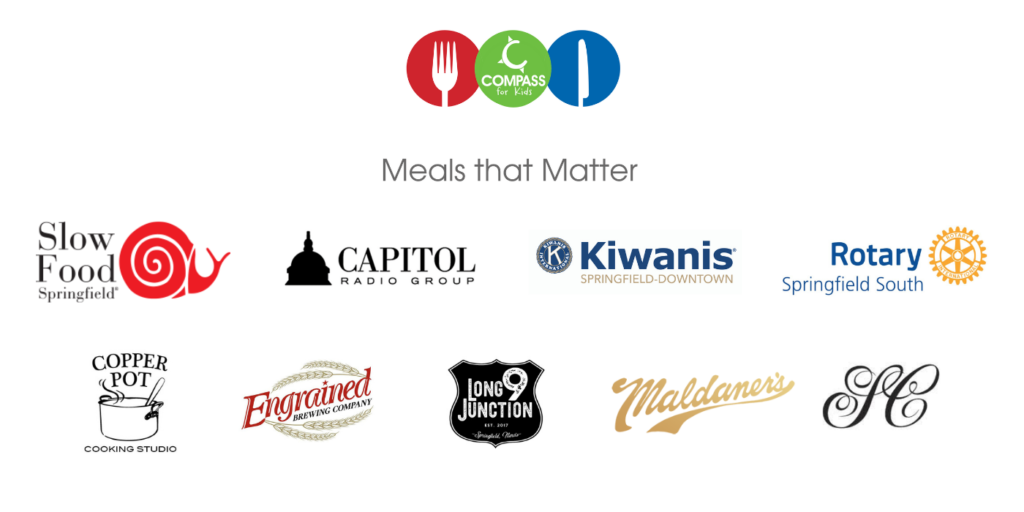 You have the opportunity to provide "good, clean, fair" food to families during the COVID-19 pandemic and at the same time, support local Springfield restaurants and farmers! It's a win win!
THANK YOU! Your outpouring of love, generosity and care has enabled us to exceed our goal of raising $30,000! We're excited by the prospect of extending Meals that Matter with your continued support!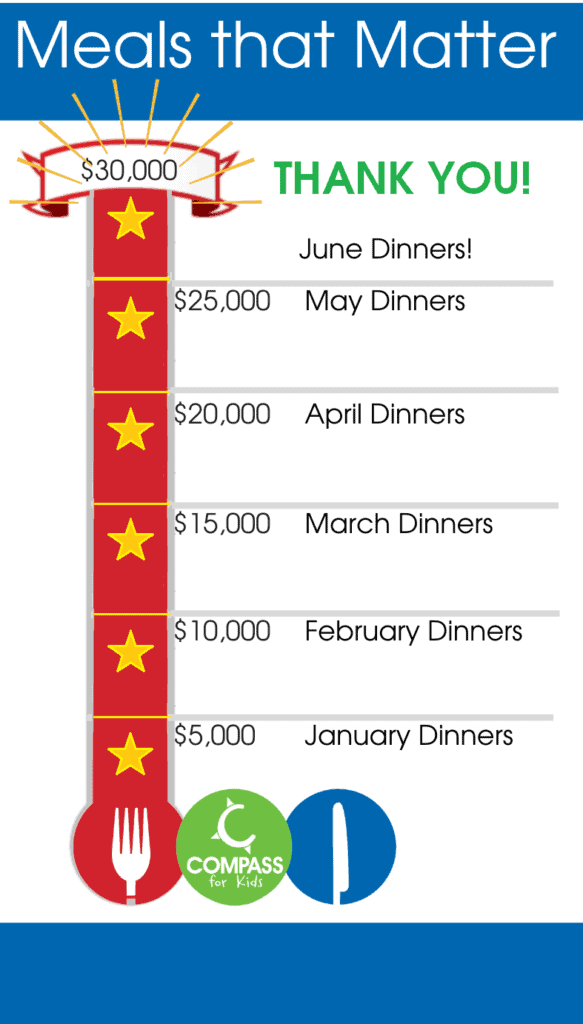 If you prefer to donate by check, payable to Compass for Kids, write Meals that Matter in the memo and mail it to 501 S 4th Street, Springfield, IL 62701. Thank you!
Details
Once a month starting in January 2021, Club Compass families receive a hearty, healthy meal prepared by local Springfield restaurants. Four local Snail of Approval restaurants stand ready and are committed to creating good, clean, fair meals for our Club Compass kids and their families. Restaurants are sourcing locally where they can, creating healthy menus and offering contactless, curbside pickup to our families.
A good meal is a gift and we're lucky to have these local partners, sponsors, restaurants and farms dedicated to good, clean, fair food.
Check out May's menu! Each meal is designed by our partner chefs for our families with flavor, nutrition, and freshness in mind!
Thank you!
Partners
Sponsors
Restaurants & Farms
Capitol Radio Group
Slow Food Springfield

Kiwanis Springfield-Downtown
Rotary Club of Springfield South

Copper Pot Cooking Studio
Engrained Brewery and Restaurant
Long Nine Junction (January)
Maldaner's
Sangamo Club
4 Lees Farm
Moon Girl Farm

Interested in becoming a sponsor? Contact Dave Newton, Director of Development and Marketing, at (217) 481-4651.
Interested in becoming a participating restaurant or farm? Contact Slow Food Springfield and nominate a business for their Snail of Approval award.